The Macy's Thanksgiving Day Parade takes place once a year in New York City and is currently one of the largest parades in the world. The ceremony is presented by the American department chain store Macy's, who started the parade in 1924. It is the joint second-oldest Thanksgiving parade in the United States, alongside the American's Thanksgiving Parade which takes place in Detroit, with both of them being four years younger than Philadelphia's Thanksgiving Day Parade. The event takes places over three hours and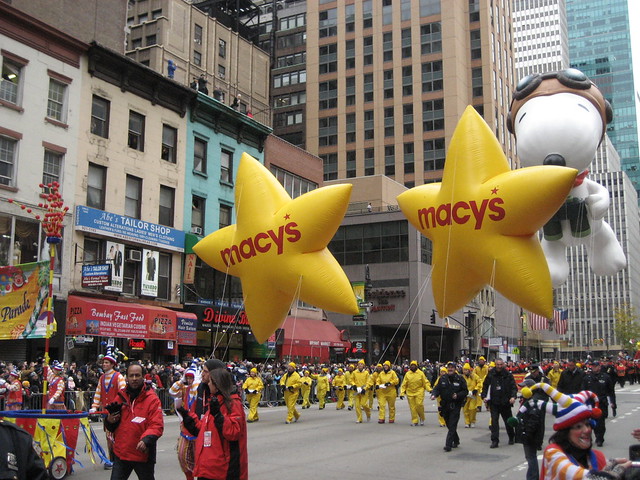 is held in Manhattan between 9 am and 12 pm on Thanksgiving Day. The parade started to be televised nationally in 1952, with NBC being the first to broadcast it. Due to the popularity of the show, employees at Macy's department stores have the option of marching in the parade if they choose to, although this is entirely optional.
The parade always has featured floats and professional bands, but many attractions have been dropped over the years. The parade used to feature animals which were borrowed from the Central Park Zoo, although this practice has been stopped in more recent years due to concerns around animal welfare.
Macy's Thanksgiving Day Parade