Carnivals are one of the most exciting events to experience. Everyone should go to one at least once in their lives! The colours, sights, sounds, and smells are truly incredible. There is a huge variety of carnivals around the world, so there's sure to be one not too far from you.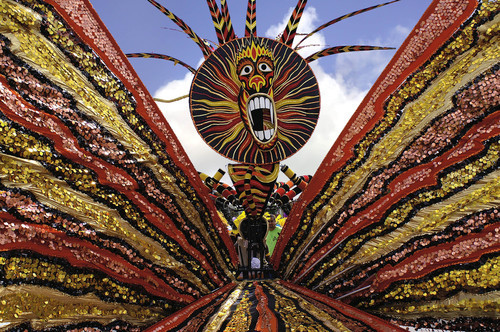 What to Wear?
You've probably thought about what you might wear to a carnival, you might even have your outfit planned! Maybe you want to go all out and dress up in an extravagant costume. Or maybe you want a more relaxed and practical look, but still want to express your glamorous side. A perfect way to mix practicality and glamour is by wearing leather.
Leather looks and feels gorgeous, and is easy to wear. However, you might not want to wear real leather for various reasons. In that case, faux leather trousers are ideal. With faux leather, you get all the glamour of real leather, but without the associated issues.
Benefits of Faux Leather
Faux leather has the great looks of leather, but has a number of advantages. It's more acceptable for vegetarians and vegans, as no animals are harmed to make it. Faux leather garments come in all kinds of colours, patterns and textures, from close imitations of real types of leather, to crazy interpretations in unusual styles. It is generally much cheaper to buy than real leather, and is water-resistant – making it the perfect choice for a carnival where you can never be sure what will happen!
What to Pair with Faux Leather Trousers at a Carnival
One of the great things about leather and faux leather is their versatility. They look great with pretty much anything! You can dress your leather trousers up or down but they'll always have a baseline of glamour. For a carnival, you could wear them with your favourite band t-shirt for a chilled look, or go for a dramatic top to make an impact. If you're going to be doing a lot of walking, avoid very high heels, and don't forget your coolest sunglasses!
How to Look Glamorous yet Relaxed at a Carnival